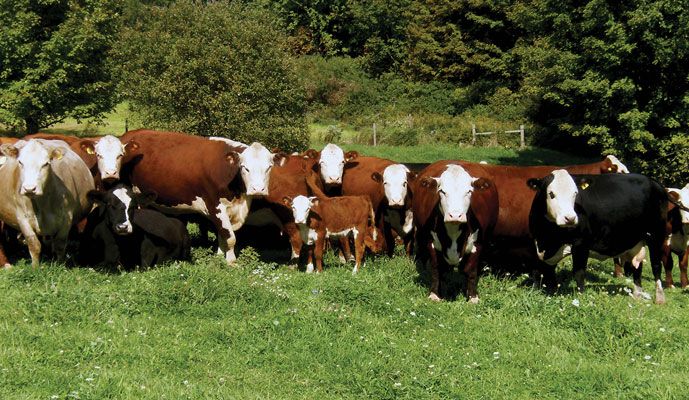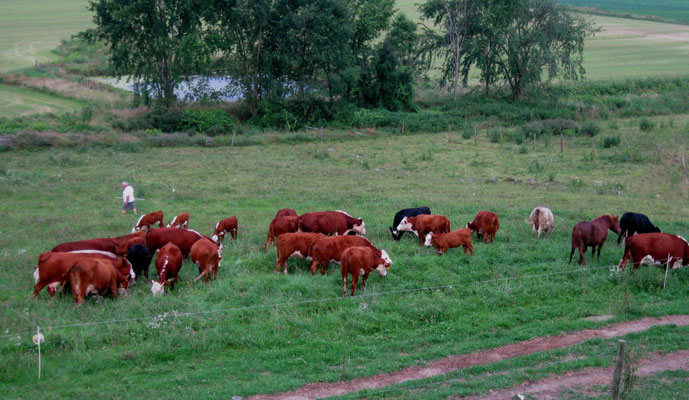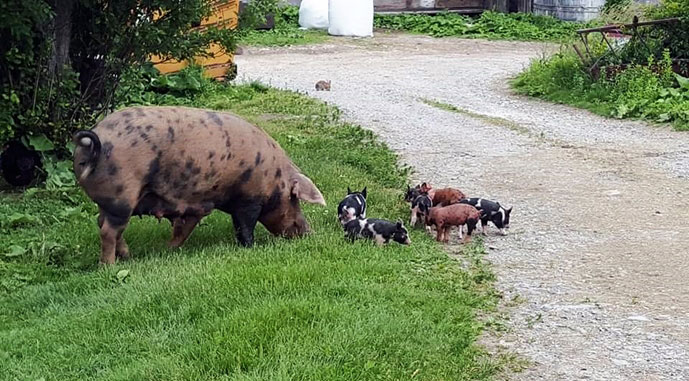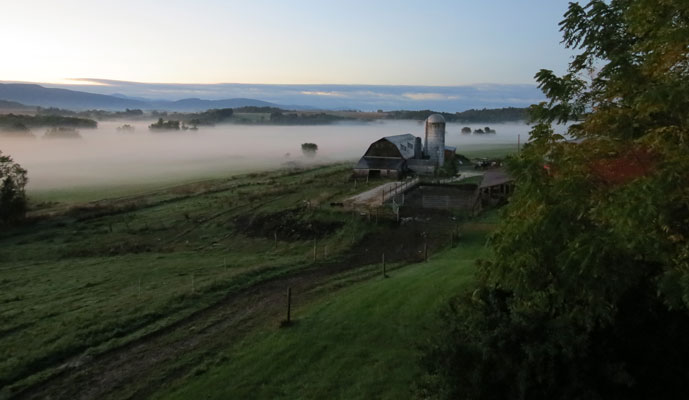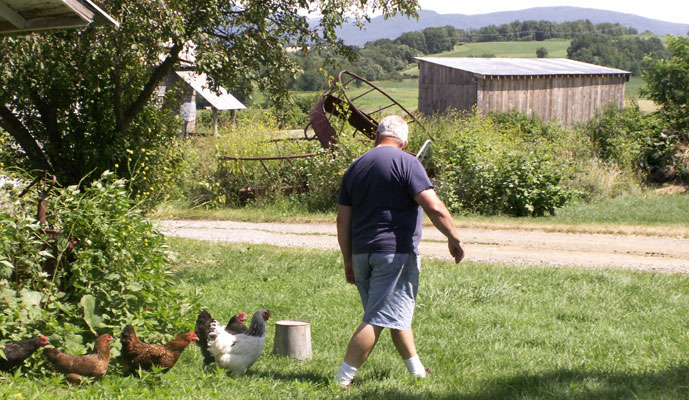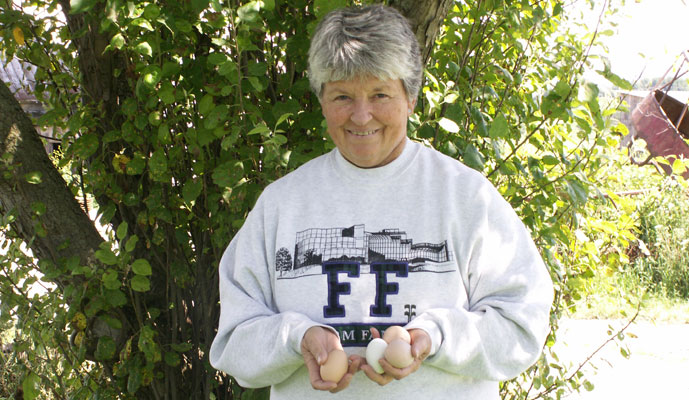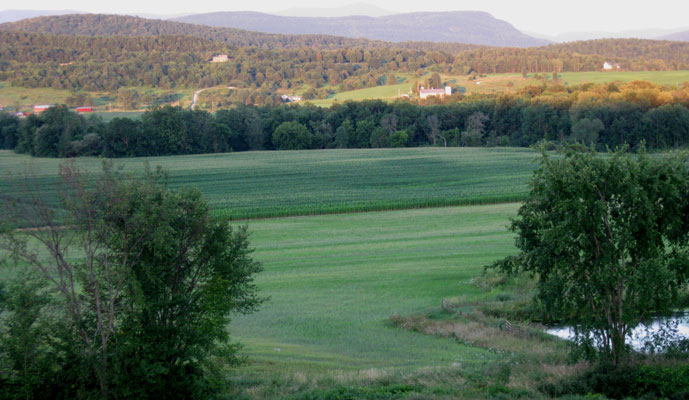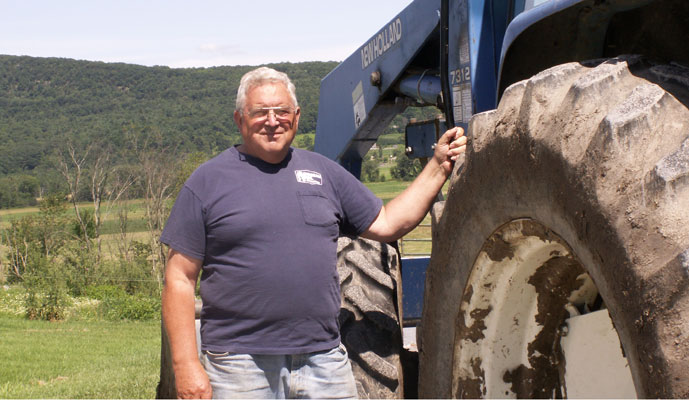 Vermont Farm-Raised Meats
Pasture-Raised Beef • Pork • Meat Birds • Eggs
On 295 acres in Addison County, Harvey and Donna Smith and their granddaughter and business partner, AnnaJo Smith, operate a diversified beef farm in New Haven, Vermont, where they raise Hereford and Hereford-Angus cross cattle, as well as pigs and poultry. After operating a successful dairy farm for more than thirty years, they transitioned to grass-fed beef in 2006 and now sell all natural beef, pork, poultry and eggs, as well as hay, corn, and soybeans.
Their beef and pork, available in pre-ordered bulk packages or by the cut in the farm store, are USDA-inspected and free of antibiotics and artificial hormones. The family conserved the farm with the Vermont Land Trust in 2011 and are committed to growing high quality meats for their customers at a price they can afford. Five percent of their profits are given back in support of programs that benefit their community and educational opportunities for youth.
Farm Posts
VISIT OUR FARM STORE
Monday-Saturday, 9-5, or by appointment. Closed Sundays.
2018  1/2-BEEF BENEFIT RAFFLE- DRAWING APRIL 22! Every year Smith Family Farm donates half a beef, processed, cut & wrapped to benefit the New Haven Volunteer Fire Dept.  Tickets are $5 each before Sunday, April 22, 2018 when the drawing takes place. Call or email Harvey to purchase yours!
ANNOUNCING OUR NEW MEAT CSA Sign up for 3, 6, or 12 month beef, pork or mixed shares.  See details.
  COME FOR A FARM VISIT, MEET US & LEARN ABOUT OUR OPERATION!  
FROZEN MEATS ALWAYS AVAILABLE
Spring Greetings from the Smith Family!